Activist Vancouver Mayor Gregor Robertson stretched between local, global issues
Vancouver Sun | March 10, 2017
Advocates help Chinese grocers, farmers survive Chinatown gentrification
Metro News | March 6, 2017
Vancouver racial history served up at 'Unwelcome Dinner'
Vancouver Sun | February 23, 2017
REMEMBERING ROB, THE SHARK'S BEST FRIEND
Asian Pacific Post | February 15, 2017
Centre A's The Unwelcome Dinner to commemorate Vancouver's first anti-Chinese riot of 1887
The Georgia Straight | February 15, 2017
Toronto's changing Chinatown: who is it for?
NOW Toronto | January 25, 2017
Chinese-Canadians and South Asians urge vigilance against xenophobia and bigotry
The Source Forum of Diversity | January 23, 2017
學習使用解毒劑"納洛酮"挽救性命 (Naloxone Training to Save Lives)
OMNI News Cantonese BC | January 19, 2017
Vancouver's Chinatown threatened by development and demographics
The Globe and Mail | December 18, 2016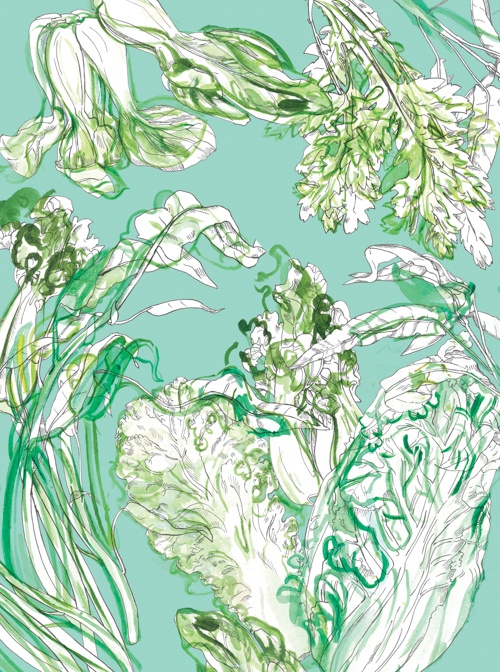 The Fruits of Their Labour – Maisonneuve November 30, 2016 (Note: Subscription is required to read the full length of the article)


8農夫市場推廣本地亞洲菜
菜牌中英對照 雙語短片介紹 (Vancouver Farmers Market using bilingual signage to promote local Asian vegetables) – Ming Pao November 2, 2016

Chinese-language forest tours to educate more B.C. residents on conservation – Metro News October 24, 2016


溫哥華原始森林保護協會希望招收更多能講中文的導遊人員 (Vancouver Ancient Forest Alliance hopes to recruit more Chinese speaking helpers) – Radio Canada International (RDI) October 24, 2016

Ancient Forest Alliance offering Stanley Park tree tours in Mandarin, Cantonese – CBC News October 23, 2016


Food, Race and the Ethic Aisle – Vancouver Observer August 23, 2016

The Food 53 Nine Canadians whose environmentalism is central to their food choices – The Globe and Mail August 19, 2016

Local talks tackle racism in food system – The Source July 11, 2016

Hua Foundation – IMPACT, Roundhouse Radio July 6, 2016


"Why is the Food Movement So White?" – On the Coast, CBC Radio  June 30, 2016

Media Release: Panel: Why is the Food Movement so White and What's with the Ethnic Aisle? – Wire Service June 29, 2016

Kevin Huang – Sense of Place with Minelle Mahtani, Roundhouse Radio May 17, 2016


Leisure Hour guest with Host Celina Luk (in Cantonese) – Fairchild Radio Weekly on Saturday mornings between 9:45-10:00am in April

BPL seminar talks veggies for Asian Heritage Month – Burnaby Now April 4, 2016

UNTOLD STORIES: voices of Chinatown seniors – Schema Magazine March 28, 2016


農夫市場醒獅採青引華人顧客派發中英文時令蔬菜指南 – Ming Pao February 7, 2016

A new generation defends Vancouver's Chinatown traditions – Vancouver Sun December 28, 2015


Choi in the City – Edible Vancouver Magazine issues 43 High Summer 2015

August 2015 Edible Vancouver In A Nutshell – The Province August 17, 2015

Upcoming Beginners Workshop Shows How to Grow Chinese Greens – Vancouver is Awesome June 26, 2015

Chinese Vegetable Workshop Offered by Vancouver's Hua Foundation – CBC News June 26, 2015

How to Grow Your Own Choi – CBC Radio June 25, 2015

W2 Media Mornings June 25, 2015

Grow Pride & Choi at Workshop – The Source/La Source June 23, 2015


「種菜手冊」推華人常吃蔬菜 工作坊體驗 鼓勵年輕一代自家種菜 – Ming Pao May 22, 2015

溫市華埠無聲的危機 (Chinatown's Silent Crisis) – Sing Tao April 7, 2015

Opinion: Vancouver's Chinatown at risk of losing its identity – The Vancouver Sun April 4, 2015

Young generation fuels Chinatown's future – The Thunderbird April 1, 2015

Chinatown's Last Stand – The Westender February 2, 2015

The Choi Project on Global Morning BC September 10, 2014


Choi venture lifts Chinatown – Front page of Vancouver Sun August 27, 2014

Mission to take local food movement into traditional Chinese grocery stores – Global TV  August 4, 2014

The Choi Project on CKNW's The Shift with Caroline Chan July 16, 2014

Chinatown is facing a lot of different struggles right now with some of the new developments, so the dynamic and demographic of the people who make up this place are changing but what a lot of people don't know is that the majority of Chinatown is still low-income seniors and businesses that serve these low-income seniors. One of the things we're trying to do is help bring more business back to Chinatown and make sure that the people who are moving in here have a chance to [learn how to shop and interact with the community]. And the other thing – our hope – is that businesses that are moving in here, the people that are moving in here, be conscious of the place that it is. Be mindful about how they operate as a business and as an individual because it's not that Chinatown has to adapt to new people but new people have to respect and think about what it means to be in a place like this.
Bilingual signs aim to attract wider range of customers to Vancouver's Chinatown grocers – The Province July 11, 2014

Chinatown project helps shoppers understand their veggies – Vancouver Courier July 10, 2014

Locally-grown food program helps revitalize Vancouver's Chinatown – GlobalBC News Hour BC, August 5, 2014
CBC Vancouver News TV & Online "Chinese vegetable guide offered by Vancouver's Hua Foundation" July 8, 2014

Grocer hopes to bridge cultural gap – 24 Hours (front page) July 8, 2014

環保組織推出計畫 鼓勵消費本地食材 – Epoch Times June 18, 2014

華青推動本地種植 – Sing Tao Daily June 18, 2014

菜計畫-教你吃新鮮吃健康 – World Journal June 18, 2014